Newport Residences, Tanjong Pagar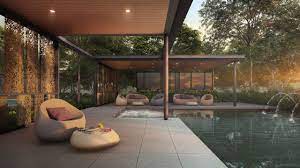 Newport Residences is a new freehold mixed-use development in Tanjong Pagar, Singapore. The project is a 45-storey integrated development that will feature offices, serviced apartments and retail shops.
The development will be located on the site of former Fuji Xerox Towers and is expected to cover around 655,000 square feet. The development will include 256 residential units and 35% of the development will be dedicated to office spaces.
Great location – within walking distance of MRT Stations and public transport
With its convenient location, it's no wonder that Newport Residences is such a popular choice for home buyers in the CBD area of Singapore. The area is surrounded by various shopping malls, restaurants and entertainment facilities.
Stylish interiors with exceptional views
The interiors of the property are designed to offer an extraordinary living experience, offering spacious layouts and breathtaking views. The property also features a range of modern amenities such as rooftop decks, resident lounges and resident lounge areas, making it the ideal place to call home!
Amazing building with fantastic staff
The entire team at Newport Residences is incredibly friendly and go above and beyond to ensure that their residents have a great experience. From the doormen to the maintenance staff, everyone is always helpful and willing to help. The General Manager Santosh Kuruvilla is an excellent role model and always expects the best customer service from his team.