What Does RTT on iPhone Mean?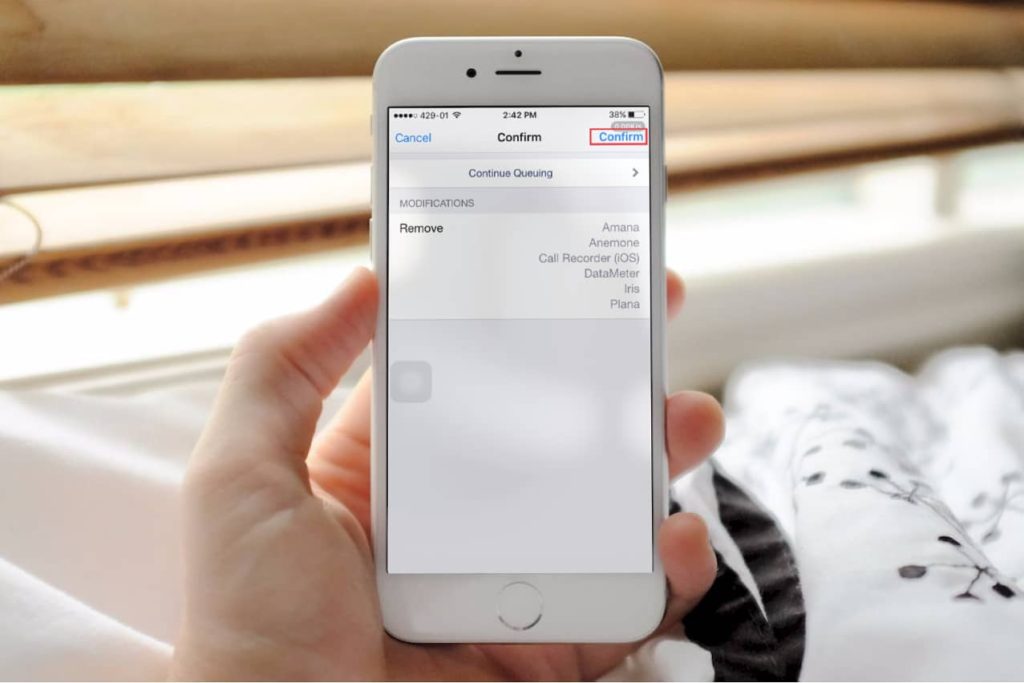 RTT is a feature that allows you to send text messages instantly as you type, without having to press a "send" button. It's a great feature for people with speech disabilities or who may have trouble hearing in a phone call.
You can enable or disable it in your iPhone's accessibility settings. Scroll down to the RTT/TTY option and tap it.
What is RTT?
RTT stands for real-time text, which is an advanced accessibility protocol that enables people with hearing or speech impairments to send and receive messages during phone calls. RTT works with modern smartphones like iPhones and Android devices to help people with impaired communication abilities get involved in conversations quickly.
RTT on iPhone allows people with hearing or speech impairments to type messages during calls, and then they are instantly sent to the other person's device. This is an ideal way to communicate with others, especially if you're not able to talk during the call.
To turn on RTT, open the Settings app and go to the Accessibility section. Scroll down to RTT/TTY, and enable it by shifting the toggle to on.
Next, select a line or mobile number that you want to use for RTT calls and tap Relay Number. Enter a relay number for communication assistants or other users who may need to use a different phone number when using Software RTT/TTY.
Once the relay number is entered, you can start making and receiving RTT/TTY calls with your iPhone. If you have a physical teletypewriter device, you can also use it to make RTT/TTY calls with your iPhone by tapping Hardware TTY.
You can also set your iPhone to answer all calls as RTT/TTY. This feature will automatically upgrade voice calls to RTT/TTY, unless you specifically tell it not to.
Another option is to enable Send Immediately, which lets you send characters as you type them in the message field during an RTT/TTY call. This feature works best for communicating with other people who have RTT enabled on their phones or have a teletypewriter attached to them.
To use RTT, you need to have a compatible smartphone and the right carrier. Some carriers have restrictions on RTT calling, so it's important to check with your provider before you begin using RTT.
You can also disable RTT by turning it off in the Settings app. It's easy to do, and it won't affect your ability to make or receive calls. To do this, open the Settings app and go to the iPhone Accessibility section. Once you've turned off RTT, you can resume making and receiving regular voice calls with your iPhone.
How does RTT work?
RTT (real-time text) on iPhone is a great accessibility feature that helps people with hearing or speech difficulties send and receive text messages without the need for specialized hardware. Instead, RTT calls use the same ten-digit phone numbers used for voice calls and transmit the message directly to the receiver as a voice call.
Using real-time text is also useful for people who are on the go and may not be able to access a keyboard or a tablet. During an RTT call, the receiver can see your message as it's being typed on your phone screen, so you can reply right away.
You can start RTT calls from your phone's contact list, like you would any other voice call. The person you're calling will need to have RTT enabled in order to receive your text.
To enable RTT on your iPhone, open Settings and tap "Accessibility." Check the box for "Software RTT/TTY." You'll then see a special icon in the status bar at the top of the screen.
When you're on an RTT call, a chatbox opens in the status bar at the top of the iPhone screen. Enter your message in the text field, then press the Send button.
If you turned on "Send Immediately" in the Settings, your recipient will see every character as you type. If you don't want to send your message in real time, turn off this feature.
A transcript of your RTT call is available in the Phone app, and you can even save it for later. You can also share your RTT call transcript with other users or have it sent to a TTY device.
You can also use shortcut phrases for RTT calls on your iPhone, such as SK (ready to hang up) and GA (go ahead). These shortcuts help you quickly connect to other people in your contacts list.
RTT uses cellular minutes to make and receive calls, so be sure to check your rate plan before making a call. You can also mute your microphone during an RTT call, so other people won't hear your audio.
How do I turn RTT on or off?
If you're deaf, hard of hearing, or have a speech impairment, RTT can make it easier to communicate on the phone. It's a built-in accessibility feature that helps you send text messages during calls, and it automatically converts audio to text as you type.
If RTT is enabled, a telephone-like symbol will appear in the top right corner of the call screen. To turn it off, swipe to the left on the screen or tap Settings.
Then, navigate to Accessibility and toggle Software RTT and Hardware TTY to off.
You may need to restart your iPhone for these changes to take effect. Restarting your device will ensure that all your settings are accurate.
In some cases, RTT won't stop working, and you might need to clear your web cache, which stores information, files, and downloads for future use. This could also help fix any problems that might be causing your phone to keep sending RTT messages.
Generally, this isn't a complicated process to disable RTT on your iPhone. However, the steps for disabling this feature will vary depending on your specific model and carrier.
One of the most common issues that prevents RTT from turning off is a corrupted file. This is often the result of using an older version of your phone's operating system or an outdated app that has bugs. To resolve this issue, you can try downloading a newer version of the application or updating your web browser to a more recent version.
Another reason that RTT won't stop working is that your internet connection might be down or too slow. If your network is down, you won't be able to send or receive any RTT messages.
Finally, if your iPhone is running out of battery, it might keep sending RTT messages to others. You can try charging your phone and turning it on again to see if that helps.
RTT is a great feature for people with speech or hearing impairments, but it can be difficult to keep track of when it's on or off. There are many ways to manage your phone's RTT settings, and this guide will show you how to disable it on your iPhone.
What are the benefits of RTT?
RTT or real-time text is an advanced accessibility protocol that helps people who have hearing and speech disabilities to communicate via wireless phones. It sends your text messages in real-time as you type them, and eliminates the need for specialized devices like Teletypewriters or TTYs.
RTT has a number of benefits, including a more authentic conversational experience and the ability to communicate in multiple languages. In addition, it can be useful in environments where there are no speech or sign language services available.
It also allows users to make calls directly on their handsets, instead of needing a separate device, such as a TTY or teletypewriter. This makes it an ideal option for Deaf and Hard-of-Hearing individuals.
The FCC has required phone providers like AT&T, T-Mobile, and Sprint and manufacturers to support TTY technology for years. However, as voice communications shifted to wireless devices and handsets, TTYs became cumbersome for users.
As a result, the FCC implemented RTT, or real-time text, which provides an alternative to TTYs and enables people with speech and hearing disabilities to communicate in near-real time over IP networks. It can be used for voice and non-voice communication, and can be enabled or disabled in the user's settings.
While RTT is not yet supported on all carriers in every country, it is a feature that iPhone customers can turn on by going to Settings and selecting the Accessibility tab. If you haven't turned on RTT, your phone will default to the feature whenever it is supported by the carrier.
You can also change your phone's settings to prevent RTT from calling you. To do this, tap the Accessibility tab and select RTT/TTY under the Hearing section. You can toggle both software RTT and Hardware TTY to the OFF position to stop the two services from being accessed.
Alternatively, you can call the person to whom you want to stop the RTT feature and ask them to disable it or remove it from their account. This can help you avoid unnecessary calls or unwanted texts.
Depending on your carrier and service plan, you may be able to use RTT on an unlimited basis or on a pay-per-use basis. Contact your service provider to learn more about this option and how it works.